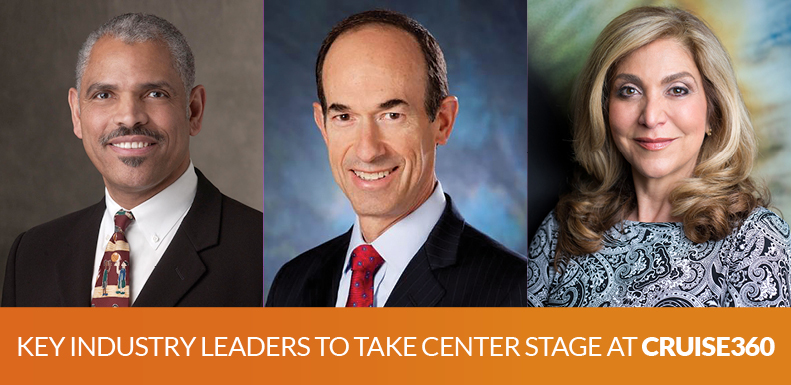 CLIA Cruise360 - A Panoramic View to Cruising
Meet us in Vancouver!
June 1 - 6, 2016 | Vancouver Convention Centre

Developed and hosted by Cruise Lines International Association (CLIA), Cruise360 offers a truly panoramic view of the cruise industry. Enjoy multiple networking events, ship inspections, professional development opportunities, educational seminars and an in-depth analyses into current cruise and travel industry trends.
As the largest and only official conference of the cruise industry, Cruise360 sets the gold standard for bringing together travel professionals, cruise line representatives, ports & destinations, industry suppliers and CLIA preferred partners for six days of networking, education opportunities and fun.

Who Attends?
In 2015, more than 2,000 cruise-focused professionals attended Cruise360 in Ft. Lauderdale, FL. Attendees came from 42 states, seven Canadian provinces and 13 different countries, including China, India, Malaysia and Australia.
Attendees include:
Professional Travel Agents
Cruise Line Executives
Destination and Port Representatives
Suppliers
CLIA Preferred Partners
CLIA Executives and Staff

Vancouver - Vibrant and Vivacious
For 2016, Cruise360 moves north to Vancouver, BC. Situated on the west coast of North America, Vancouver is located in British Columbia, Canada and is only 24 miles north of the United States border. Vancouver is easily accessible by car, train or plane. Nearly 9 million people visited Vancouver in 2014, the highest visitation in Vancouver's history.
Vancouver is also a cruise-enthusiasts paradise. Did you know that Vancouver gets more than 230 cruise ship calls annually? Vancouver's Canada Place is an award-winning cruise facility, located in the heart of downtown. Cruise ship journeys to and from Alaska depart and arrive at Canada Place almost daily during the May to September Alaska cruise season.
For more information on Vancouver and a list of things to do, click here.

Become a Vancouver Specialist and Enjoy Complimentary Admission to Vancouver Attractions
Make the most of your Cruise360 experience with complimentary admission to Vancouver attractions! We've partnered with Tourism Vancouver to provide Cruise360 attendees with access to the Vancouver Specialist Program, an interactive online training program that will provide you with the knowledge to increase your sales and deliver tailored itineraries for your clients. Complete the online training before you go and you'll receive the exclusive Vancouver Experience Pass, providing you with complimentary admission to Vancouver attractions and sightseeing activities.
About Cruise Lines International Association (CLIA)
Established in 1975, Cruise Lines International Association (CLIA) is the world's largest cruise industry trade association, providing a unified voice and leading authority of the global cruise community. CLIA supports policies and practices that foster a safe, secure, healthy and sustainable cruise ship environment and is dedicated to promote the cruise travel experience. CLIA helps its members succeed by advocating, educating and promoting for the common interests of the cruise community. For more information on CLIA, click here.
For preferred Cruise360 registration and priority FAM and ship inspection access, join CLIA today.