JUMPSTART YOUR PATH TO CERTIFICATION AT CRUISE360
Elevate your personal and professional brand with CLIA's certification programs, the official certification of the cruise industry. Designed to complement agency and cruise line educational programs, we offer a variety of certifications to meet your level of experience and interests.
Want to learn more? Watch this video for an overview of each certification level, 2021 requirements for each, and tips on identifying which certification level is right for you.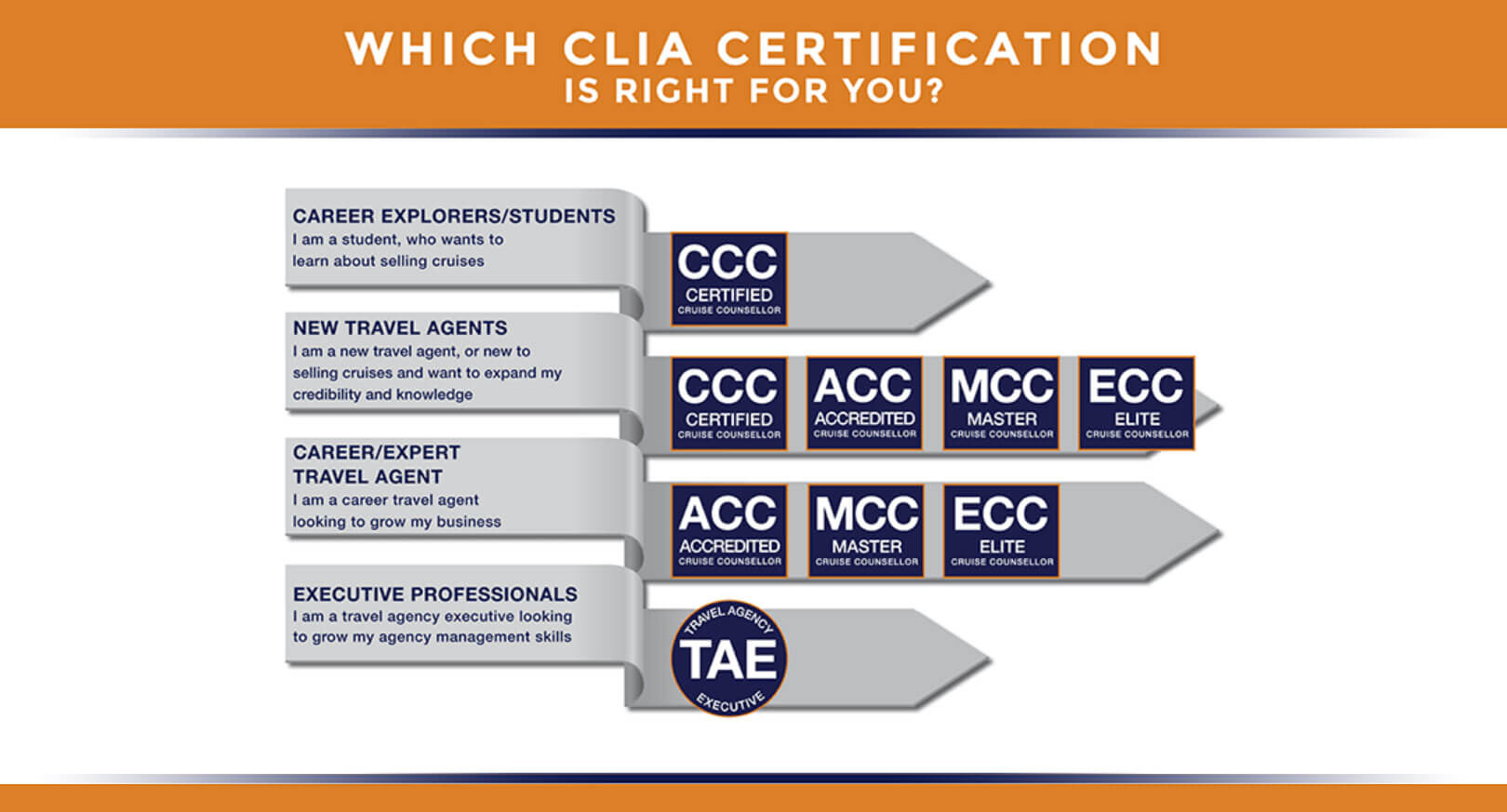 Career Counseling Service
Need additional assistance choosing the right certification? We invite you to take advantage of CLIA's Career Counseling services and book an appointment to speak with our Professional Development and Training team.