WHY EXHIBIT AT CRUISE360?


As the industry's largest and only official conference and trade show dedicated to the cruising community, Cruise360 brings together more than 800 travel agents and 800 suppliers for six days of networking events, educational workshops and trade show exhibitions.

TOP 5 REASONS TO EXHIBIT:

Direct Access to Decision Makers: Cruise360 exhibitors have access to more than 2,000 travel-focused professionals including 800 registered travel agents, the majority of cruise line representatives and hundreds of industry executives.


Undivided Attention to Your Brand: More than 98% of attendees visited the Cruise360 trade show both days last year. Unlike typical mega shows, Cruise360 exhibitors stand out and get noticed. With an intimate and friendly setting, exhibitors are easily visible to the crowd and more than 81% of agents expect new business visiting exhibitors at the trade show.


Build and Strengthen Relationships: Cruise360 is your opportunity to build and strengthen relationships with CLIA agents. CLIA agents are dedicated travel professionals who sell both cruising and land-based vacation packages as well as air and hotel.


Educate Agents on Your Brand: Cruise360 is the ONLY conference to offer a unique combination of EXCLUSIVE opportunities to educate agents on YOUR destination and key products in a relaxed and friendly workshop setting.


The CLIA Commitment: As the world's largest cruise industry trade association, CLIA is dedicated to helping its members succeed by advocating, educating and promoting the common interests of the cruise community. CLIA North America members include 18,000+ individual agent members, 9,000+ travel agencies, cruise lines and industry partners. CLIA members are recognized as industry travel leaders around the world.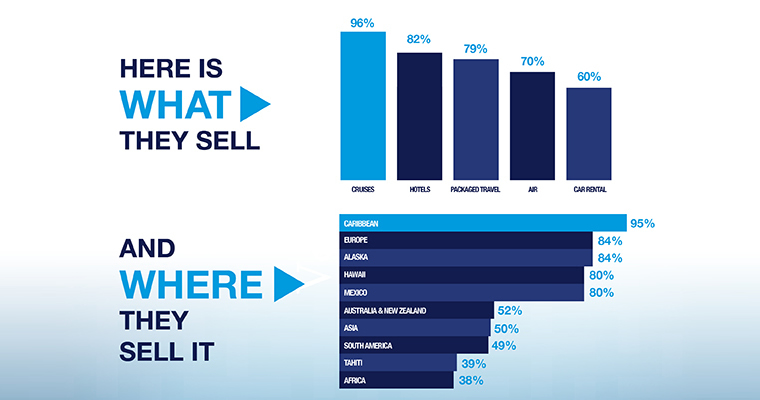 For additional information, please contact Gale Collins, Director of Sales, at gcollins@cruising.org or +1 949 457-1545 x110.